Blog categories

Making beautiful treats is a very simple process. These molds are a standard plain egg.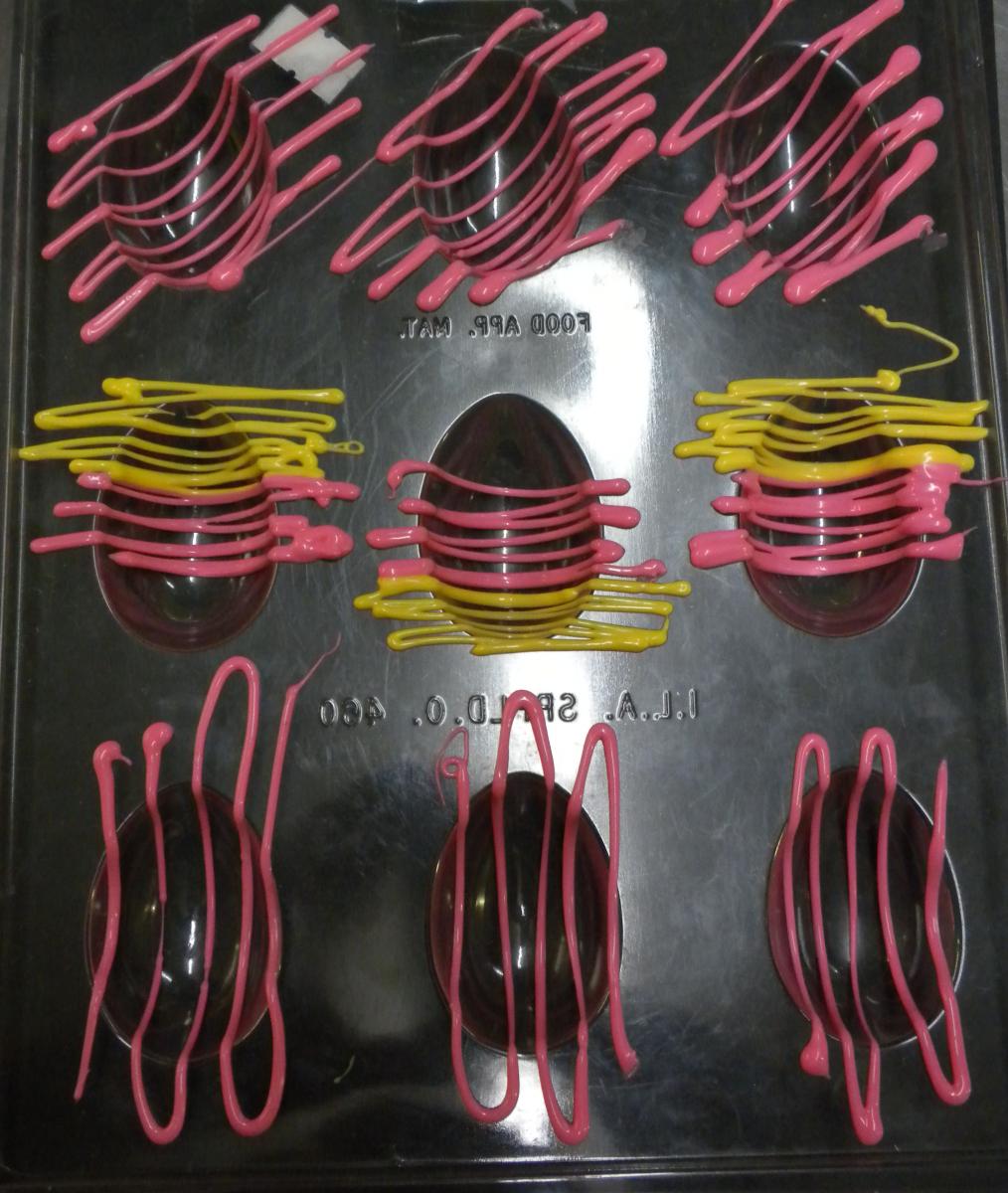 Using a Pastry bag or a fork drizzle colored chocolate over your molds in various patterns.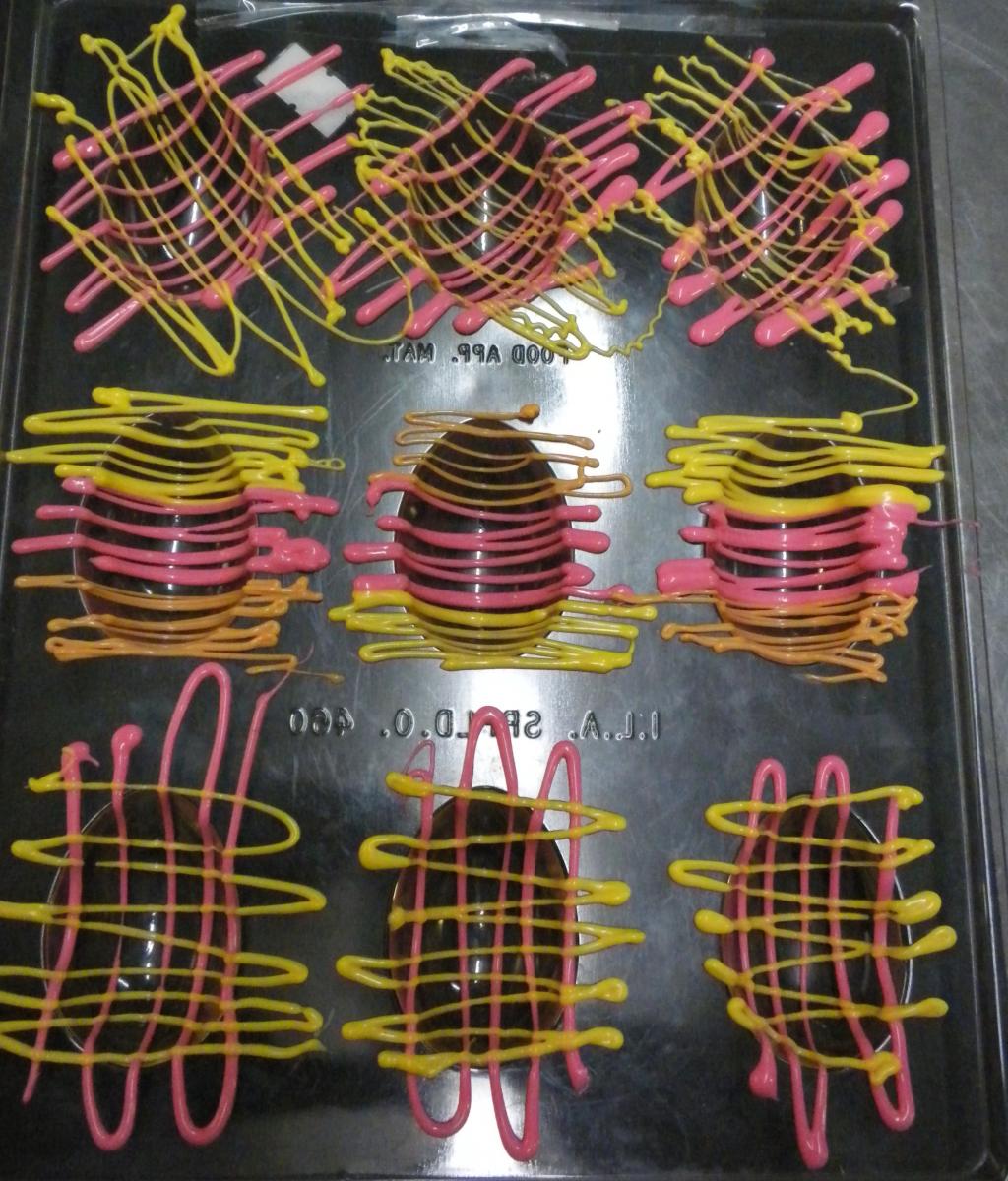 One color at a time overlap the colors and tap the mold on the table between each. 

How to make a 3D Chocolate Basket
We have many 2 piece basket molds that can be made to hold desserts, candy, and for centerpieces at a dinner table for easter. 
These steps will help you understand the process of making a "shell" of chocolate, leaving the inside open like a bowl. 
We have Large baskets that could hold childrens eggs and candy and small baskets that could be used for dessert mousses and fruit. 
When making a basket that has alot of details you may want to paint sections with colors.